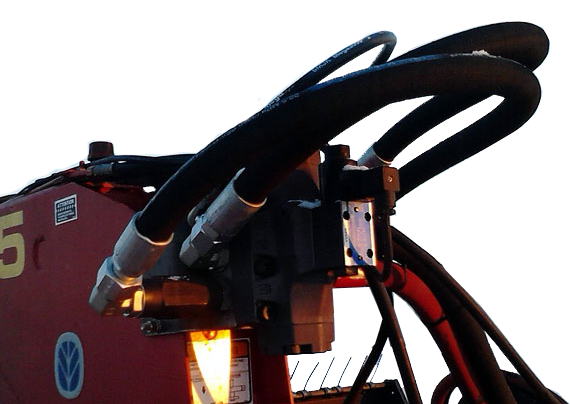 Problem:
Cutting heavy forage can plug mower conditioner and requires operator to shut down PTO and remove plugs by hand.
Solution:
Header Reverser
Problem:
Forage wraps around rake wheel when operating in windy conditions.
Solution:
Rake Windguards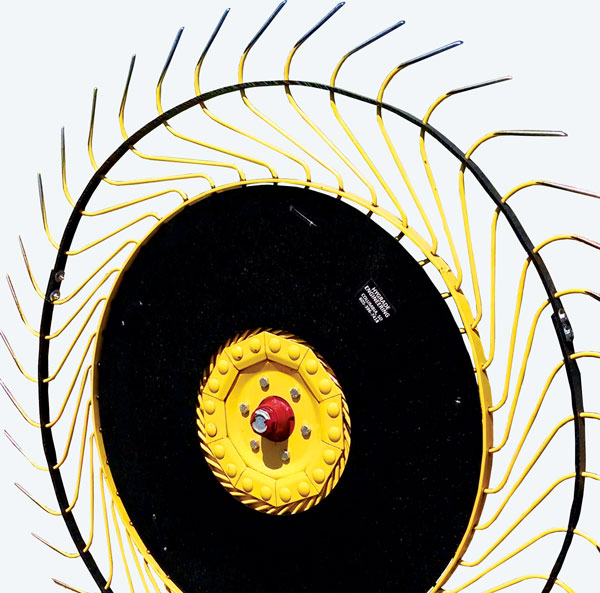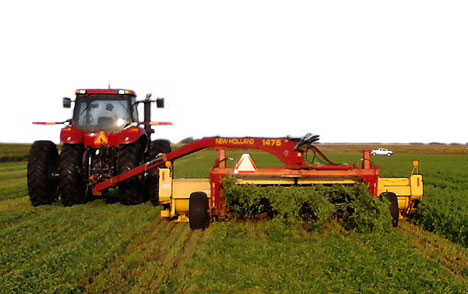 Problem:
Narrow windrows do not dry evenly and take a long time to dry which reduces forage quality and increases your weather risk.
Solution:
Wide Swath Kit